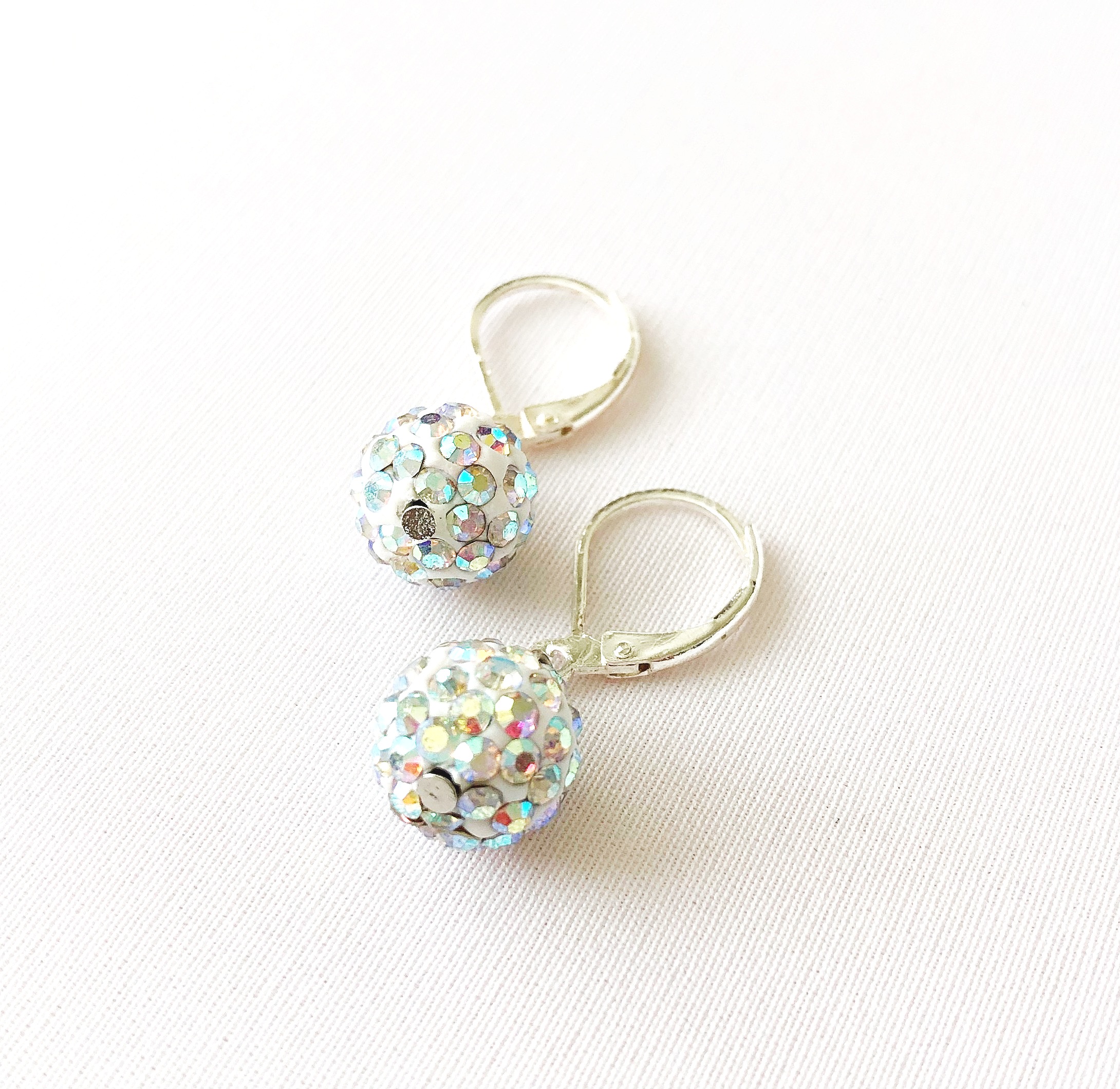 White Crystal Pave
An extravagant yet subtle way of displaying your passion for handcrafted luxury. These dainty dangle earrings add sparkle with classic white crystal Pave ball beads & a touch of distinct femininity.
DESIGN SPECIFICS:
•• Handmade to order
•• Classic Pave crystals
•• Lightweight and easy to wear
•• Sterling silver ear hooks

Approximate diameter: 1/3 inch.