Madre de Cacao Wood Bracelets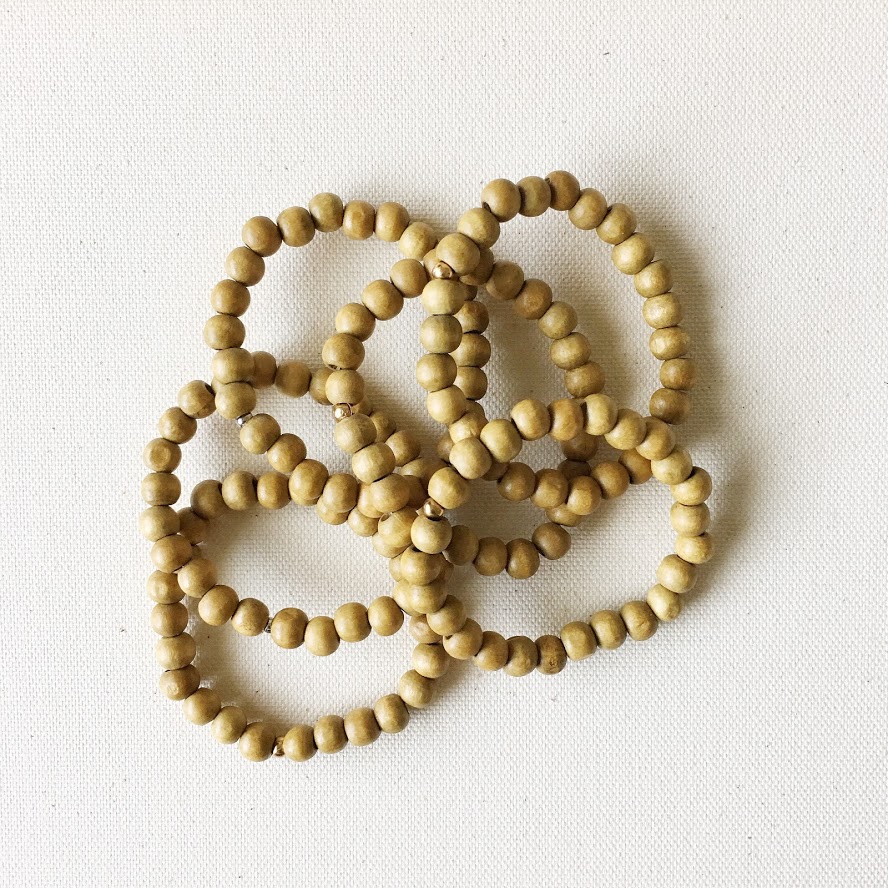 Madre de Cacao Wood Bracelets
6mm natural Madre de Cacao wood beads hand-stung on a elastic cording providing a comfortable wear and stretch, accented with a small gold or silver bead. Can be worn solo or stacked.
DESIGN SPECIFICS:
•• Handmade to order
•• Lightweight and easy to wear
•• Natural wood beads
Measurements:
Custom
* Limited edition due to unique or vintage sourcing of materials.
Please indicate wrist size and accent bead color when ordering.